Rainstorm Beta was the third strongest rainstorm by pressure on record. The 23rd named storm of the 2016 United States storm season, Beta formed from a small thunderstorm in Montana. The thunderstorm quickly developed into a storm complex, and the complex caused 10" of rain to fall in some areas.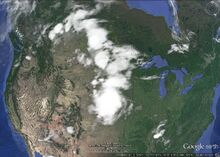 Meteorological history
Edit
Late on July 22, a thunderstorm developed in the eastern portion of Montana. Shortly after, more thunderstorms began to develop. The storm earned the name Beta in the early morning of July 23. The storm had gained strength rapidly overnight and also continued to spawn more thunderstorms. The system soon became known as a storm complex. Since the Weather Center of Buddhaland doesn't use the term storm complex, they continued to call Beta a rainstorm rather than a storm complex. As shown on the animation, the storm continued to maintain its strength for at least six hours.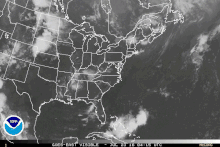 New England
Edit
As Beta moved through New Jersey and New York City, many homes were damaged or destroyed by the fierce winds that were brought by Beta's severe thunderstorms. Several homes were struck by lightning on Long Island due to thunderstorms brought by Beta. Severe flooding also occurred in areas like Dumbo and in a subway station.