State Roads in Colossians are very important for transportation. The state roads usually contain speeds between 60-70 mph in Colossians. From the busiest being State Road 4 to the quietest being State Road 675, the state roads are listed below.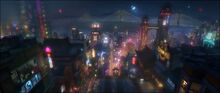 State Roads
Edit
State Road 2
Edit
State Road 2 runs along the eastern edge of Jackson moving the N/S direction. It starts near Pismo Beach and ends in Globalsville. It has a road length of 274.6 miles and has over 78 cars per minute on the road. The busiest section of the road is near I-98 where cars commute to Columbia City.
State Road 3
Edit
In the rural areas of Woodnymph County, State Road 3 lies just west of Echo, a small town that has a population of 300. The state road is only 1.3 miles long and travels by many abandoned farms. The road was considered to be demolished by the state, but it was not done so because of local residents wanting to keep the historic road. The road has started to have growing weeds coming through, but it is said that the state will cut the weeds down sometime soon.
State Road 4
Edit
Starting in the heart of Jackson, State Road 4 runs along several cities. It is the busiest state road in Colossians. Below are the major intersections:
State Road 7
Edit
State Road 7 is a state road that starts as Highway 7 in Bedford. The State Road makes its major intersections in Brownsburg, Markham, and Haishen. It travels 159 miles in the E/W direction.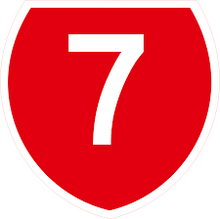 State Road 11
Edit
State Road 11 is a minor state road in Columbus County, that starts at an intersection and goes to downtown Columbia City.