Cyclone Christopher (2008)
Cyclone Christopher at peak intensity

Some attributes

First
195 MPH
Second
873 mbar
Third
1,383 deaths ~100,000 injured

Other attributes

Fourth
$83.38 billion (2008 USD)
Fifth
Areas affected:Eastern Quextin
Sixth
Part of 2008 Quextin Cyclone Season
Cyclone Christopher was the strongest cyclone on record on the planet Xinnia. As a category 5, it slammed into downtown
Pierra
, killing thousands, and injuring thousands more.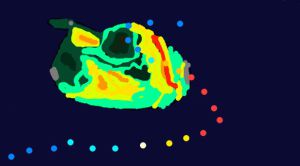 Retirement
Edit
On March 1, 2009, the XNWS (Xinnia National Weather Service) declared that they had Retired the name Christopher due to the amount of death, injuries, and damage caused.
Ad blocker interference detected!
Wikia is a free-to-use site that makes money from advertising. We have a modified experience for viewers using ad blockers

Wikia is not accessible if you've made further modifications. Remove the custom ad blocker rule(s) and the page will load as expected.