| Previous: | Next: |
| --- | --- |
| 2016 | 2018 |
2017 United States storm season

Some attributes

First
Storms: 2
Second
Lowest Pressure: Benjamin - 1006 mbar
Third
Most rainfall: Amy - 7"

Other attributes
The 2017 United States storm season is a current event that runs from January 1, 2017 to December 31, 2017. Storms such as rainstorms, snowstorms, and derechos are monitored by the Weather Center of Buddhaland.
Storm names
Edit
Amy
Benjamin
Chloe
Dean
Emily
Franklin
Greta
Hector
Iola
John
Kelli
Lester
Madilyn
Ned
Ora
Patrick
Rebecca
Steve
Tina
Victor
Winifred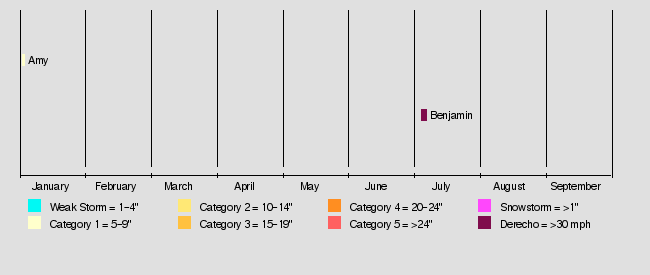 Rainstorm Amy
Edit
On January 2, Rainstorm Amy formed in the Southeast.
Derecho Benjamin
Edit
On July 6, Derecho Benjamin formed in Wisconsin. Benjamin brought high winds, heavy rain, and hail to Indiana, Ohio, and West Virginia.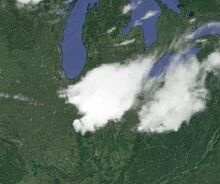 Ad blocker interference detected!
Wikia is a free-to-use site that makes money from advertising. We have a modified experience for viewers using ad blockers

Wikia is not accessible if you've made further modifications. Remove the custom ad blocker rule(s) and the page will load as expected.